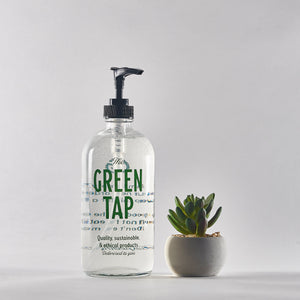 Rustic Strength
REFILL: Dishwasher Rinse Aid
Sale price Price $7.20 Regular price Unit price / per
Rustic Strength Rinse Aid is a highly effective and very concentrated cleaning product. Made from renewable plant + Earth mineral-derived ingredients
Fully Biodegradable

Assists in Streak-Free Clean

Increases Dishwasher's Energy Efficiency
Virtually no spots on your dishware | Rinse Aid reduces the surface tension of the water inside your dishwasher. This makes water less likely to cohere in drops on your dishes. Aiding toward a streak-free clean. 
More sustainable with every load run | Rinse Aid makes your dishes finish drying faster, which allows the dishwasher to use less power each cycle. 
Toxin + Irritant Free | Ditch the toxins and irritants found in most finishing agents. Our Rinse-Aid is hypoallergenic and is sodium hypochlorite-free ∙ chlorine-free ∙ carbon tetrachloride free ∙ 1,1-dichloroethylene-free ∙ hydrozincite-free ∙ sodium tripolyphosphate-free ∙ antifoam-free ∙ phthalate-free ∙ acrylamide-free ∙ propylene oxide-free ∙ ethylene oxide-free ∙ 1,4 dioxane-free — and simply Worry Free. 
Small Batch Fresh | Our Rinse Aid is produced daily at our family-run factory in The Ozarks, USA — arriving to The Green Tap the same week it was made.