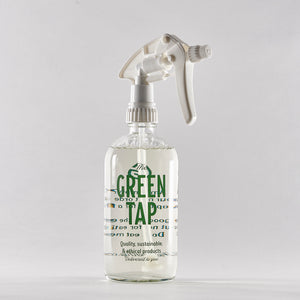 ECOS
REFILL: ECOS PRO- Floor Cleaner
Sale price Price $4.00 Regular price Unit price / per
Make your floors look brand new! ECOS™ Floor Cleaner packs safer, plant-powered cleaning into a convenient spray bottle, so you can forget about the hassle of mixing and mopping. Each spray starts working immediately to not only shine and polish but preserve precious wood finishes. Spot clean those hard-to-reach corners or give your floors a rejuvinating, deep clean.
Ingredients:
Water, Alcohol Denat. (corn-derived solvent), Potassium Sorbate (food grade preservative), Decyl Glucoside (plant-powered surfactant), Citric Acid (plant-powered pH adjuster), Acetic Acid (plant-powered vinegar), Gluconic Acid (plant-powered pH adjuster), Natural Fragrance.
Instructions for use:
For spot clean, spray affected area and let sit for a few minutes, then wipe clean with a mop, rag or paper towel. For large area or total floor cleaning, spray entire surface.