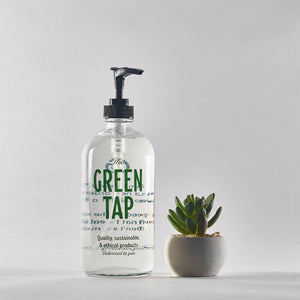 Rustic Strength
REFILL: Dish Soap
Sale price Price $3.10 Regular price Unit price / per
                          Rustic Strength Dish Soap 
Using health and sustainable-minded science, Rustic Strength selects the most high-performing ingredients derived from plants and earth minerals.
We selectively formulate these ingredients to unlock the powerful nature of nature - with proven results.
• Natural, that works
• Truly hypoallergenic
• Scented with essential oils or phthalate-free scents
• And Much More
Strong-working Liquid Dishwashing Soap, made from renewable plant + Earth mineral-derived ingredients.
Cuts Grease + Removes Food
100% biodegradable
No harsh chemicals
Gentle on hands
Dishes Great Soap ("this is great soap") Our customers love our dish soap because so good for hand-washing dishes! You only need a little bit for each pot or pan you are hand-washing — watch it foam right up with bubbles when scrubbing only for a moment. Get ready to see those tough food stains vanish! Cleans anything you would hand-wash in your kitchen sink: plates, bowls, cups, glasses, crystal, and fine china. 
Toxin + Irritant Free | Ditch the toxins and irritants found in most soaps. Our Liquid Dishwashing Soap is hypoallergenic and completely dye-free ∙ perfume-free ∙ SLS-free ∙ SLES-free ∙ sulfate-free ∙ paraben-free ∙ phthalate-free ∙ 1,4-dioxane-free ∙ ethoxylated alcohol-free ∙ optical brightener-free ∙ filler-free ∙ petroleum-free ∙ palm oil-free ∙ gluten-free ∙ hormone disruptor-free ∙ carcinogen-free — and simply worry-free.
Small Batch Fresh | Our Dishwashing Soap is produced daily in small-batch, at our family-run factory in The Ozarks, USA — arriving to you made the same week.
Essential Oil — Sweet Orange (citrus sinensis)
Essential Oils — Lemon (citrus x limon) oil, Eucalyptus (eucalyptus globulus) oil

Ingredients
Charcoal Filtered Deionized Water • High-purity water.
Sodium C14-C16 Olefin Sulfonate • Derived from coconuts, palm-free, this mild-surfactant helps to lift dirt and debris from surfaces, so the water can whisk them away. Biodegradable. 
Cocamidopropyl Hydroxysultaine • Naturally derived from coconut, palm-free, it is an environmentally friendly and biodegradable surfactant with high foaming and mild chemistry.
Decyl Glucoside • A plant-derived, biodegradable surfactant. It is mild and safe for sensitive skin.
Vegetable Glycerin • Derived from vegetables. It is a biodegradable, powerful moisturizer that can increase skin hydration. Food-grade & kosher.
Sodium Chloride • Salt
Capryl Caprylyl Glucoside • A biodegradable plant-based surfactant and fatty acid with mild chemistry and sensitive skin compatibility.
Polysorbate 20 •  Derived from fruits and vegetables. Helps in the spreadability of liquids and stabilizes the formula when adding essential oils and phthalate-free fragrances. Biodegradable. Dioxane-free.
Methylisothiazolinone & Benzisothiazolinone • These preservatives are used in the lowest concentrated form to help decrease the chance of bacteria, fungi, and mold. Increases shelf life of the product. Antibacterial. Biodegradable. 
We are so happy to be carrying Rustic Strength. We stand behind their products and love that they have a "close the loop" model that allows the empty containers to be returned to them and they clean and REFILL again and again and again.