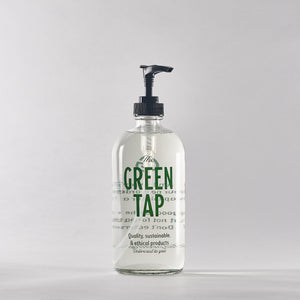 ECOS
ECOS PRO- Dishwasher Detergent
Sale price Price $6.50 Regular price Unit price / per
With plant-powered cleaning agents, ECOS PRO is a high performance detergent that works well with any dishwasher. Give your dishes, glasses, and silverware a sustainable, sparkling clean! Plus, it has a built-in rinse aid to protect against hard water stains. 
Ingredients:
Water, Sodium Citrate (plant-powered water softener), Tetrasodium Glutamate Diacetate (plant-powered water softener), Citric Acid (plant-powered pH adjuster), Decyl Glucoside (plant-powered surfactant), Xanthan Gum (plant-powered, food grade thickener), Enzymatic Blend (soil remover), Potassium Sorbate (food grade preservative).
Instructions for use:
Rinse dishes before loading. Fill detergent compartment in dishwasher with Auto Dishwasher Liquid. Always follow your dishwasher manufacturer's instructions; do not overload.