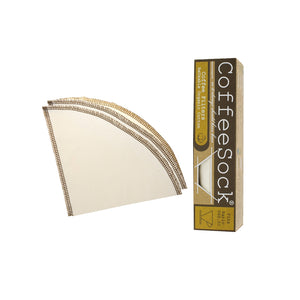 Coffee Sock
HotBrew Coffee Filter- Reusable and Washable
Sale price Price $13.98 Regular price Unit price / per
This Coffee sock filter is a size #2 (but can be used in some #4s)
Brew Method:

Pour Over
The set come with two Filters Per Pack
*shipped free within the US*
Directions for first use and maintenance:
Boil filters before first use. After each use rinse well and hang to dry.
When contaminated, used with perishable foods or flow slows due to coffee oil buildup, rinse and boil for 10 min. Rinse well.

Made in United States of America