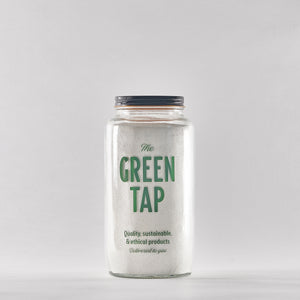 Molly's Suds
Molly's Suds- Oxygen Whitener
Sale price Price $10.61 Regular price Unit price / per
Does hard water leave your whites dingy? Do you need a little something extra to make your whites pop?!
Our Oxygen Whitener uses sodium percarbonate and other earth derived ingredients to aid in breaking down the hard water minerals to bring back your whites! It is color-safe, but it is recommended you test a small spot to ensure fabric compatibility.
Ways you can use the Whitener:
Use it alone as a long soak.
Add it to a carpet machine.
Add it to your regular wash as a booster.
Sprinkle in your toilets, let it sit and then give it a scrub!
Our simple and safe formula can be used in high-efficiency machines that have a soak cycle, in addition to regular washing machines – hot water is best. No ammonia. No fragrance oils. No bleach.

Directions:

It couldn't be much easier. Add 2 scoops of Oxygen Whitener to the drum of your washer, or place into your pre-wash cup. For heavily soiled loads, add 4 scoops. Toss in your dirty laundry, set your washer to hot water (if this temperature compatible with your garments), and allow to soak up to two hours.
If you're only tackling one or two garments, you can use Oxygen Whitener in a sink, tub, or bucket. Add 1-2 scoops of Oxygen Whitener, add hot water, and toss in your clothes to soak. After an hour or two, launder as directed on the garment care label. 
Our Oxygen Whitner is also great for treating stains and other household DIY cleaners.