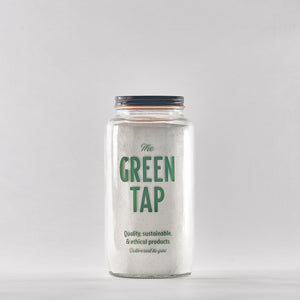 Rustic Strength
REFILL: Epsom Salt- Rustic Strength
Sale price Price $4.50 Regular price Unit price / per
Soothing Epsom Salts. No additives, fragrances, or fillers.
100% Magnesium Sulfate
Fully biodegradable | Our Epsom salt will readily degrade after use, so it is grey-water and septic-safe and rinse water is non-toxic to aquatic life*

*Epsom salt cannot technically be called "biodegradable" in the usual sense, because it is an inorganic substance (a substance that does not contain carbon). Epsom salt is actually a type of mineral that has crystalized into a hydrate. When added to water it loses its crystalline form and breaks down into magnesium sulfate. Magnesium sulfate is an essential mineral of the earth that makes up nutrients in fertile soil and even contributes to the taste of spring water. After your soaking water is drained the leftover magnesium sulfate will travel through waste water systems (either city or septic) and eventually become apart of the earth's mineral content again
THIS ITEM IS PART OF THE "CLOSE THE LOOP" PROGRAM!