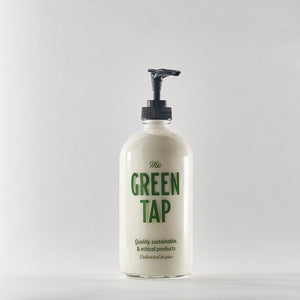 Rustic Strength
Rustic Strength Body Lotion
Sale price Price $12.50 Regular price Unit price / per
Mama + Baby Safe | Rustic Strength Avocado Lotion is made with high-purity and concentrated active plant-based ingredients and is less likely to irritate even the most sensitive skin. It is safe for pregnant or breastfeeding mamas as well as babies when no scents are added. That's why we called this line "Mama + Baby Safe"
Lightweight Lotion made with Cold-Pressed Avocado Oil
Excellent for the body and face
Great for almost all skin types
Made with cold-pressed avocado oil
Made with plant-based, earth-derived, and biodegradable ingredients
Does not leave your skin feeling oily or heavy
Avocado oil is similar to your skin's natural oil complexion, making our avocado lotion an easy and quick way to make your skin feel nourished and hydrated. This similarity means your skin's barrier more quickly absorbs the oil's nutrients (proteins, fatty acids, beta carotene, and vitamins A, D, and E). Dry and cracked skin is no problem! It's a perfect general-use lotion that acts fast and doesn't leave you feeling greasy.
The avocado oil we use is cold-pressed and as unrefined as possible. Contrast this with refined oils which retain little nutritional value, and are more likely to clog pores and leave skin looking aged over time. 
Lab tested & safe preservatives
Used sparingly

Effective enough to prevent growth of dangerous pathogens

Lasting for the amount of transfer the product might go through

Paraben-Free (aka Germaben)

Formaldehyde-Free (aka DMDM, DEA, Germaben, Germall, Urea)
Why Decylene Glycol, Caprylyl Glycol, and Phenylpropanol?
Challenge testing has proven our usual preservatives, potassium sorbate and sodium benzoate, are not strong enough to prevent the growth of dangerous bacteria in cream products. As an alternative to parabens and formaldehyde releasers, which we refuse to use, we found that using Decylene Glycol, Caprylyl Glycol, and Phenylpropanol adequately prevented the proliferation of dangerous pathogens during lab challenge testing. In addition to their antimicrobial properties, our preservatives enhance the performance of our conditioner. They help increase overall efficacy, softening, combability, and feel. 
Biodegradable • Ecofriendly • pH balanced • Plant-based formula
mindful research for each ingredient and its use at www.rusticstrength.com